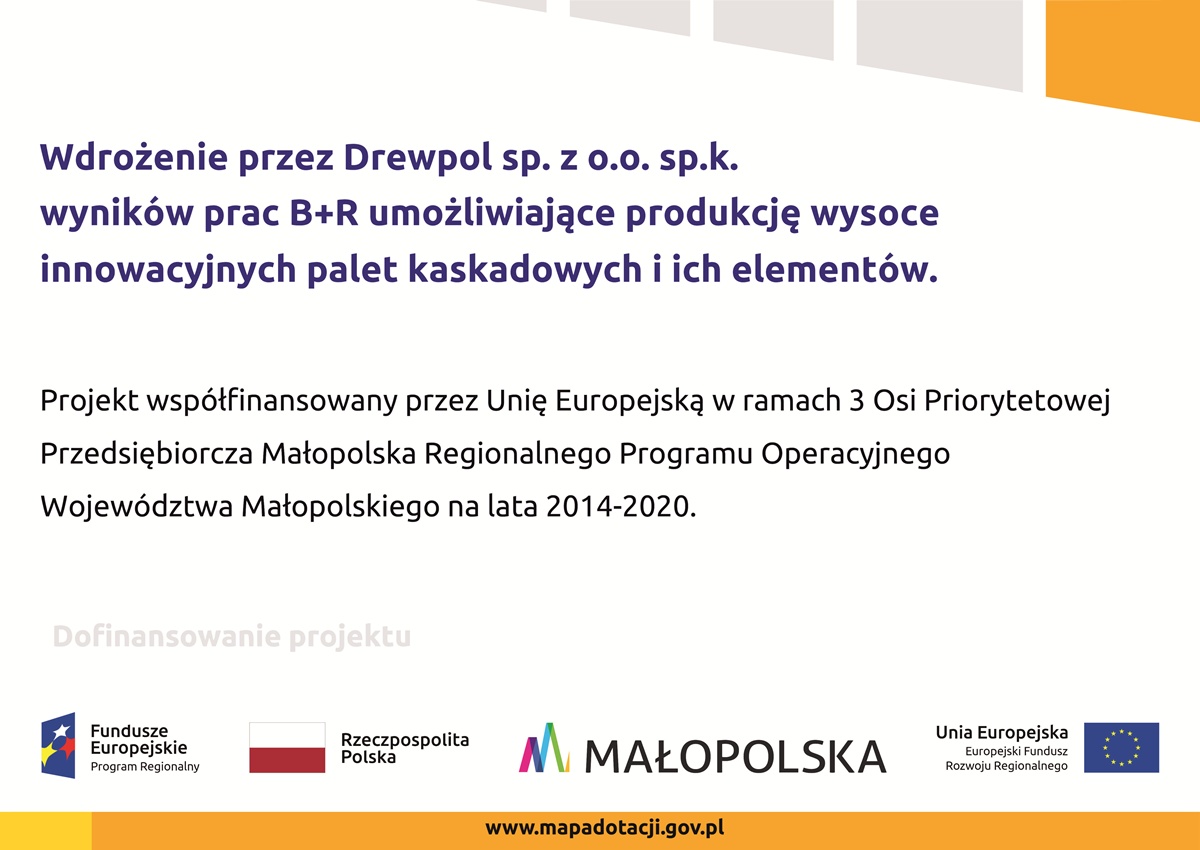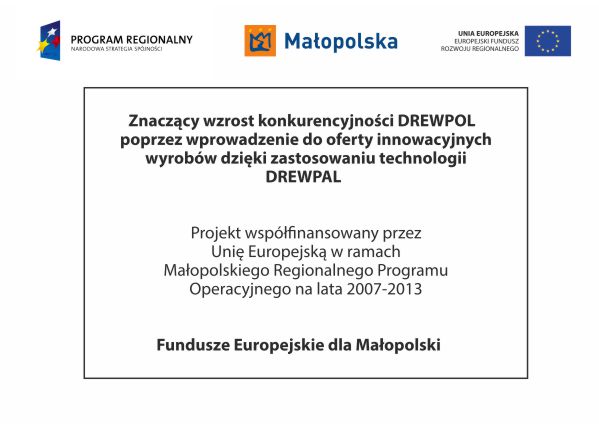 PROJECT INFORMATION
In 2015, in the basis of a Financing Agreement No. MRPO.02.01.01-12-13-0041-1893-15 DREWPOL SP. Z O.O. SP. K. completed a project entitled "SIGNIFICANT INCREASE IN DREWPOL'S COMPETITIVENESS THROUGH THE INTRODUCTION OF INNOVATIVE DREWPAL TECHNOLOGY BASED GOODS TO ITS RANGE OF PRODUCTS AND SERVICES".
The project is co-financed by the European Union within the scope of Małopolska Province Regional Operational Programme for 2007-2013, priority axis II: Regional opportunity economy, Measure 2.1: Development and improvement of competitiveness among enterprises, Scheme A: Direct support for investments in SMEs (medium enterprises).
Performance of the project facilitated an expansion of available goods and services – DREWPOL Sp. z o.o. Sp. K. supplies innovative products to its customers manufactured through the application of the "DREWPAL" innovative technology. Please feel free to take a look at our range of products and services.